REMOVAL OF BUGS & ROACHES IN THE HOME
We apply safe and friendly home treatments to eradicate and prevent bugs & roaches in your house, shed and entertainment areas.
What Are Cockroaches?
Cockroaches are some of the most adaptable pests in the world. There are over 3000 species of cockroaches distributed in different parts in the world. A cockroach can survive for almost for one month without eating any food and for two weeks without water. The female cockroach will mate only once but stay pregnant throughout their life. Cockroaches prefer to live in warm environments which is why they can often be found in houses. They also love to live in places where they can easily access food and water. Cockroaches can pose a risk to humans as they carry bacteria and can trigger allergy attacks.
How to control cockroaches
Cockroaches are very good at hiding. The best way to get rid of cockroaches is by denying them food and water, using poisoned cockroach baits, using pesticides and many other techniques.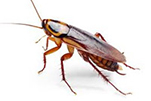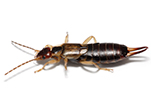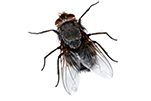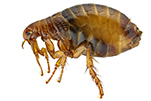 WE APPLY TREATMENTS TO:
Around the House
Vents
Doors
Pipe Openings
Garages
Basements
Businesses
TIPS FOR THE HOME OWNER:
Keep your house tidy & clean
Take out trash regularly
Cut off water sources & food, by plugging up leaking water pipes and hiding food.
Setup Bait traps to kill bugs & cockroaches
Seal up any external entrances to the house (cracks in walls, openings around pipes, gaps in cabinets etc.)
OUR LOCATIONS FOR BUGS & ROACHES TREATMENT
Nuriootpa
Lyndoch
Williamstown
Tanunda
Angaston
Freeling
Roseworthy
Kapunda
Wasley
Hamley Bridge
Two Wells
Mallala
Angle Vale
Lewiston
Virginia
Munno Para
One Tree Hill
Elizabeth
Salisbury
Pooraka
Port Pirie
Adelaide Metro
Adelaide Suburbs