REMOVAL OF TERMITES IN THE HOME
We apply safe and friendly home treatments to eradicate and prevent Termites in your house, shed and garden areas.
Are concerned that your property may have a termite infestation? We use the latest technology and proven prevention strategies to give you a termite-free home. Termites can cause major damage to your home, especially if they are left undetected. That's why regular termite inspections are highly recommended.
What are termites
Termites also known as white ants, are small bugs with soft bodies. However, these insects are not actually ants. A termite can eat any material that is high in cellulose and colonies can multiply fast. To be able to get rid of them, you have to know how to identify the species and the severity of the infestation. If steps to eliminate termites are not taken as early as possible, they can cause significant damage to the structure of your property.
Prevention Strategies
Termite control methods include using bait stations, insecticides and traps. We can determine the best way to deal with your issue after a thorough building and pest inspection is completed. The use of thermal imaging cameras are one of the most effective ways to identify and locate any termite activity. Once we identify the termite, we will then recommend an appropriate treatment plan for you.
THE STEPS WE TAKE TO REMOVE TERMITES
Inspect the property for termite damage.
Setup termite baiting systems in the property.
Use Termiticides chemicals on soil surrounding the property
Use Heat & Cold treatments to kill off Termites in furniture
Conduct Annual Termite Inspections for continue prevention & eradication of termites.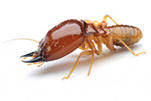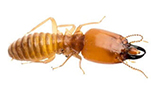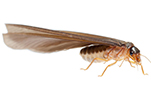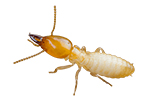 WE APPLY TREATMENTS TO:
Walls
Footings
Gardens
Furniture
Support Beams
TIPS FOR THE HOME OWNER
Remove Access by sealing up cracks & joints to prevent termites from entering
Remove dead and old wood outside the house top prevent termites from nesting there.
Expose Affected wood to direct sunlight if possible.
Eliminate sources of moisture in and around the house.
Get Annual Termite Inspections from Gawler Pest Control.
LOCATIONS WE SERVICE FOR TERMITES TREATMENT
Nuriootpa
Lyndoch
Williamstown
Tanunda
Angaston
Freeling
Roseworthy
Kapunda
Wasley
Hamley Bridge
Two Wells
Mallala
Angle Vale
Lewiston
Virginia
Munno Para
One Tree Hill
Elizabeth
Salisbury
Pooraka
Port Pirie
Adelaide Metro
Adelaide Suburbs