REMOVAL OF SPIDERS IN THE HOME
We apply safe and friendly home treatments to eradicate and prevent spiders in your house, shed and enterainment areas.
Why are spiders pests?
Around 2,400 species of spider live in Australia, but only around 50 are harmful to humans. They are very diverse in terms of size and colour. A spider can live up to 2 years. A bite by a poisonous spider can cause pain, swelling, itching, nausea, and in severe cases, system failure resulting in death. The black widow and brown recluse contain powerful venom, enough to kill a human.
How to control spiders
One of the most effective treatments for spider control is by using insecticides. If a spider comes into contact with a pesticide powder within 6 months it is still effective. Sprays and natural repellents, like eucalyptus leaves, vinegar and alcohol can also be used.
THE STEPS WE TAKE TO REMOVE SPIDERS
Locate the webs & spider locations
Spray webs with pesticides
Apply pesticides to roofs, cavities between doors, windows, walls etc.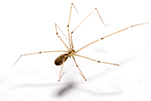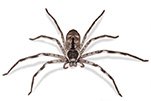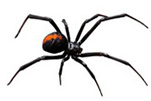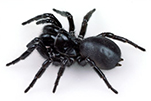 WE APPLY TREATMENTS TO:
Around the home
Furniture
Garages
Wood Piles
Pipes
Gutters
Air Vents
Vegetation
TIPS FOR THE HOME OWNER:
Remove webs from around the house.
Seal up any external entrances to the house (cracks in walls, openings around pipes etc.)
Expose sites where spiders can hide.
Setup baits & traps to catch insects, cutting off the food supply for spiders.
OUR LOCATIONS FOR SPIDER TREATMENT
Nuriootpa
Lyndoch
Williamstown
Tanunda
Angaston
Freeling
Roseworthy
Kapunda
Wasley
Hamley Bridge
Two Wells
Mallala
Angle Vale
Lewiston
Virginia
Munno Para
One Tree Hill
Elizabeth
Salisbury
Pooraka
Port Pirie
Adelaide Metro
Adelaide Suburbs